Message
2021 was a year of constant scrambling to deal with the COVID-19 pandemic. We would first like to express our deepest condolences to all of those affected. With the release of multiple vaccines, we saw a dip in the effects of the virus. However, as new variants continue to appear, the future remains unpredictable. The music industry, which we're deeply involved with, has also been greatly affected and we hope that things will return to normal as soon as possible.
The time has flown by since we changed our company name to AlphaTheta Corporation in 2020. With the same intentions we've always had, everyone at AlphaTheta will keep working hard every day towards our One Through Music mission.
The pandemic caused by COVID-19 has drastically changed our ways of life but we'll continue to adapt, create innovative products and services, strive for the development of music culture, and tackle challenges in the fields we work in, which we believe are greatly needed by society.
We appreciate your continued support and encouragement.
Yoshinori Kataoka
President and CEO
Our Business
Business Overview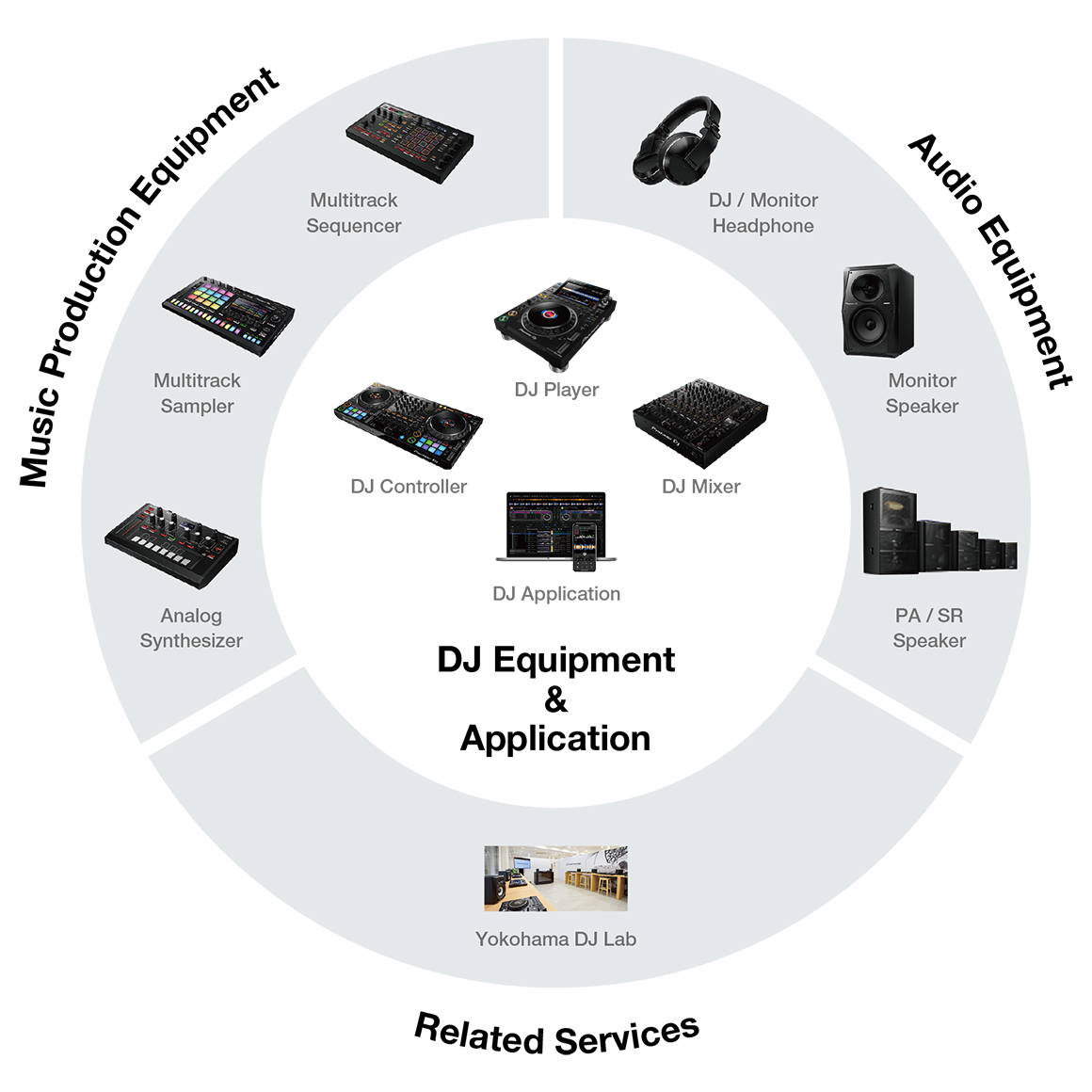 DJ Equipment/Application
Since we launched the world's first flat-top CD DJ player in 1994, the CDJ-500, we've worked tirelessly to fulfill our motto of providing "surprise and excitement" to our customers. In recent years, we've aimed to further improve our customers' experiences by providing integrated value through a combination of hardware and software applications, including subscription services. This has drawn high praise for us from numerous DJs and partners around the globe. Also, with the increasing number of people who've started DJing at home as a hobby, we're striving to provide a range of products for people of all ages and skill levels. We'll continue to innovate and contribute to a world where more customers can enjoy a lifetime of music through DJing.
Music production equipment
Based on the brand concept of "Inspiration Tools, where new sounds are generated one after another", in 2016 we released the "SP-16" stand-alone sampler, the monophonic analog synthesizer "AS-1", the multi-truck sequencer "SQUID" as well as the "TORAIZ" series with an intuitive workflow and high performance, which is widely used not only for music production in studios, but also for live performances. In addition, we will strive to create new values that are unique to AlphaTheta and resonate with the sensibilities of artists.
Audio equipment
In 2002 we launched the HDJ-1000, our first model of DJ headphones. In 2011, we launched the SDJ Series of monitor speakers, and this product range – developed with the constant pursuit of maximizing the creativity and performance of DJs – is still favored by many customers around the world. In 2013, we launched the XY Series of professional PA/SR speakers, contributing to our creation of a complete entertainment space that goes beyond DJ equipment. We will continue our efforts to offer new value that meets customer need through high-quality sound and technology.
Related services
To help extend DJ culture to as many people as possible, we opened the DJ school Yokohama DJ Lab in Yokohama, Japan, in October 2019. As well as holding DJ classes, Yokohama DJ Lab rents out DJ space, runs various events (online events, presentations, etc.), offers workshops for companies and organizations, provides opportunities for DJs to perform at sporting and retail events, and offers many other initiatives that customers can enjoy.
Research and Development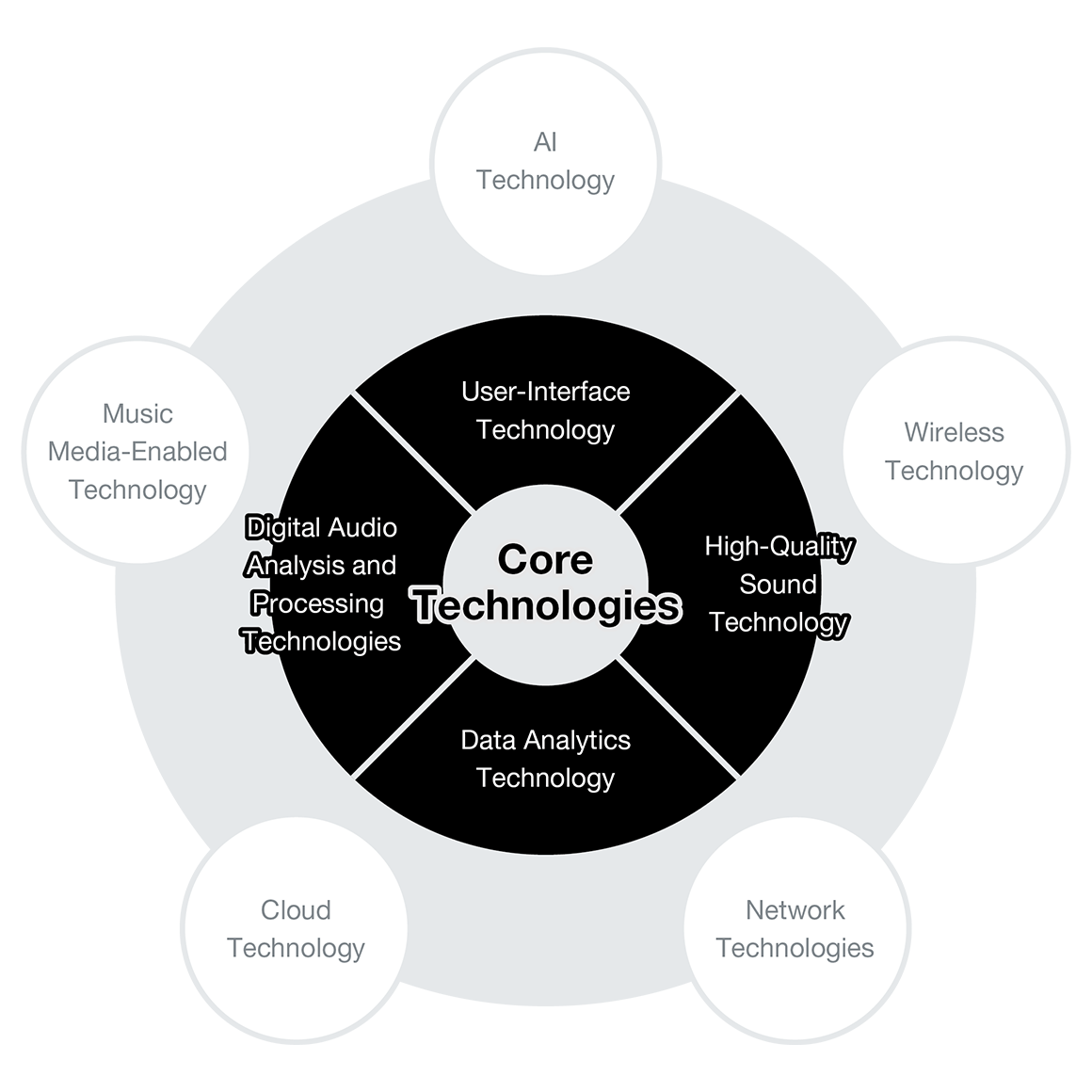 AlphaTheta research and development creates surprise, joy, and excitement that exceeds customer expectations.
We continue rising to the challenge of developing new technologies that enable professional DJs to intuitively express themselves through sounds. Our core technology comprises user interface, digital audio analysis/processing, high-quality sound, and data analytics technologies. This, together with our decades of experience, helps us to support the performance of professional DJs, as well as bring creativity and diversity to the enjoyment of music by analyzing and utilizing data collected from around the globe to create new surprises, joy, and excitement. We're also engaging in new technologies that are important to the evolution and growth of our business, including AI, technologies related to the latest forms of music media, cloud and network technologies, and wireless technologies. All these technologies can be used in, or to support, products for all levels of DJs ー from first-timers to professionals. As a hardware company, we also recognize that it's important to pay close attention to our use of finite resources and energy to realize a sustainable society. That's why we're working to make our products more energy-efficient, smaller, and lighter, while striving to reduce the amount of plastic and parts in our products.
User-Interface Technology
"Big Jog" enables a wide variety of delicate DJ techniques
Our "Big Jog" wheel allows fine adjustment of playback speed, mix point head start, and scratching with smooth operation. It also displays music information, artwork, and performance indicators. Our highly reliable user interface technology enables professional, expressive performances with a delicate touch.
Digital Audio Analysis and Processing Technologies
Waveform display for detailed understanding of songs and smooth mixing
DJs make their mixes sound smooth and exciting by understanding the composition of the songs they play. Analysis technology quickly analyzes the music and displays crucial information for DJs in a waveform – a visual format that's easy to understand. Digital audio processing technology makes mixing songs easier, even when they have vastly different tempos and keys.
High-Quality Sound Technology
Club sound that knows the scenes
Ever since the introduction of our first DJ mixer in 1995, our unique design knowledge has enabled us to achieve tight low-frequency, realistic mid-range, and high-resolution high-frequency audio ranges. We often conduct field tests at the world's top venues to help us create a club sound that evokes a sense of euphoria.
Intellectual Property
Own technologies that enable intuitive DJing and creative performances
DJs perform by preparing the mix points for individual songs, then choosing the order to play them in based on the reaction of the audience. Some DJs add visual effects to their shows too. Analysis technologies for tempo, beat position, and percussion position are used to display the waveform and information of each track so the DJ can quickly and accurately understand its sound and structure for optimal music selection and mixing. Analysis technology can also be used to automatically trigger lighting effects that match the rhythm and mood of the music. Our technology broadly supports intuitive DJing and creative performances. We strive for unique technological innovation to further improve our customers' DJ experiences.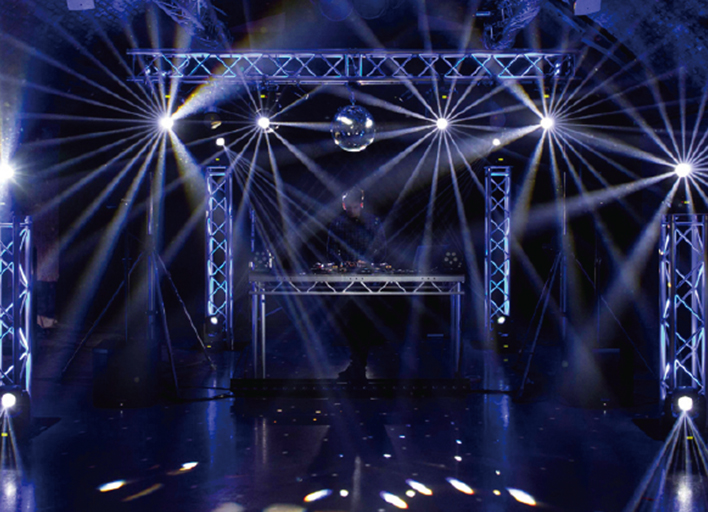 Design
Create empathy and co-creation
Give shape to stories and inspire people.
Since 2020, our design center has adopted the philosophy, "Creating Empathy and Co-Creation". We aim to promote values that meet the expectations of music lovers from diverse backgrounds, sympathize with their passions and intentions, and help them realize their goals.
CDJ-3000
packaging design
rekordbox ver. 6.0
application design
Company Info
Company name
AlphaTheta Corporation
* We've changed our company name to AlphaTheta Corporation. For more information on the change follow this link.
Headquarters
6F, Yokohama i-Mark Place, 4-4-5 Minatomirai, Nishi-ku, Yokohama, Kanagawa 220-0012 Japan
Phone +81-45-522-5400

Mission
One Through Music
Vision
To enhance the creative potential of music and enable a world filled with joy
Management Team
| | |
| --- | --- |
| YOSHINORI KATAOKA | President and CEO |
| MASAKAZU SUZUKI | Executive Director in board |
| RYUKICHI IWAKIRI | Director |
| RYOSUKE YOKOBARI | Director |
| DAI NAKAMURA | Corporate Auditor |
| KEI AIKAWA | Executive Officer |
| KAZUHITO TAKIGUCHI | Executive Officer |
| AKIRA YOKOYAMA | Executive Officer |
Number of employees
459 (as of December, 2021)
Business
Design, Production, Sales and related services for the DJ, Professional Audio and Music Production markets
Capital
100,000,000 Yen (as of December, 2021)
Shareholders' composition
Parent Company: Noritsu Koki Co., Ltd.
(Listing: Prime Market, Tokyo Stock Exchange)
Sales subsidiaries
AlphaTheta EMEA Limited
Artemis Building, Odyssey Business Park, West End Road, South Ruislip, HA4 6QE, UK
AlphaTheta Music Americas, Inc.
2050 W 190th Street, Suite #109, Torrance, CA 90504, USA
AlphaTheta (Shanghai) CO., Ltd.
Unit 01, 6th Floor, Golden Hongqiao International Center, No.523, Lou Shan Guan Road,
Changning District, Shanghai, China
HISTORY
| | | |
| --- | --- | --- |
| 1994 | June | Entered the DJ equipment business as one of Pioneer Corporation's businesses |
| 2013 | Aug. | Announced entry into professional audio equipment business |
| 2014 | Oct. | Started offering KUVO, a club culture entertainment service, as one of the related services businesses |
| 2015 | Mar. | Independent from Pioneer Corporation as "Pioneer DJ Corporation" through a stock split |
| | | Head Office established in the former Kawasaki Head Office of Pioneer Corporation |
| | Nov. | Head office moved to the current location of Yokohama City. |
| 2016 | Aug. | Announced entry into the music production business |
| 2019 | Oct. | Opened Pioneer DJ Yokohama DJ Lab, a DJ school in Yokohama City, as one of the related services businesses |
| 2020 | Jan. | Company name changed from Pioneer DJ Corporation to AlphaTheta Corporation |